Would you like to make a measurable impact on the lives of abused and neglected children but do not know where to begin?
Register to donate monthly and become a life changing member of our CASA Starfish Society.
Automatic donations- of any amount- are easy to set up and ensure that we have the resources to sustain operations.
When you become a monthly donor, you will join a special group of people reaching out each month to children in our community.
Together, we can make an impactful difference and give hope of a better life.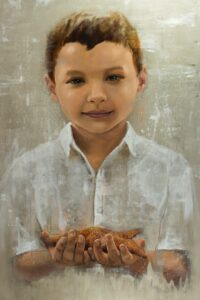 Painting by local artist, Ryan Moon